Ready, steady…read and write
This programme provides young children with the extra support they need to learn to read and write successfully. A tried and tested lesson structure and locally developed materials enable rapid progress over a relatively short period of time in a fun and stimulating environment. The children who attend the Ready, steady…read and write (ELP) thrive on the level of attention they receive, and they grow in confidence from week to week. A visit to one of the programmes will reveal eager and inquisitive young learners who take great delight in becoming independent readers and writers. Wordworks provides resources and training for coordinators, as well as group training sessions for tutors. The programme is available in English, Afrikaans and isiXhosa.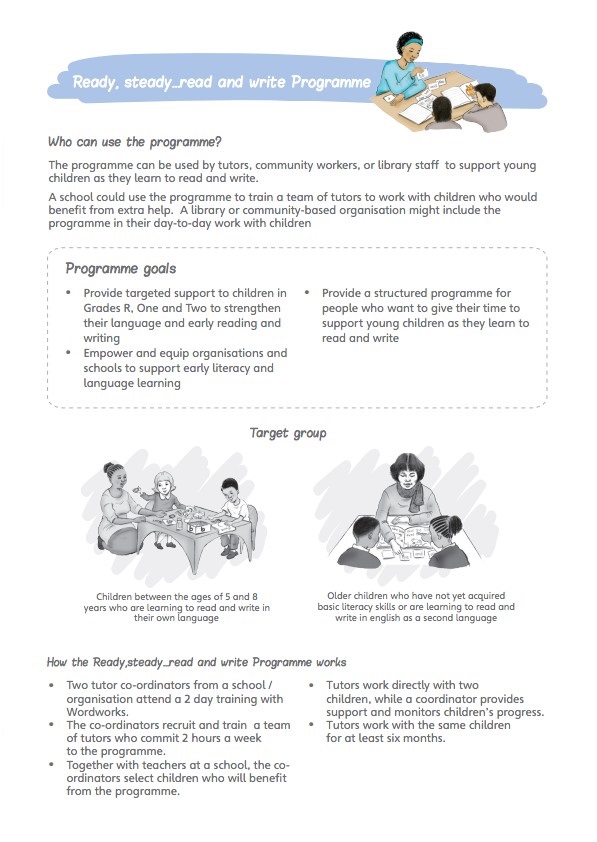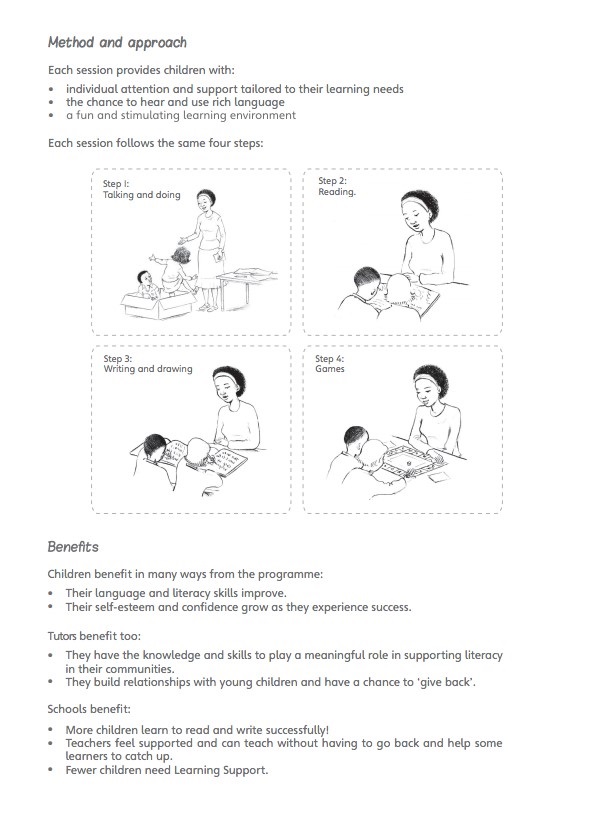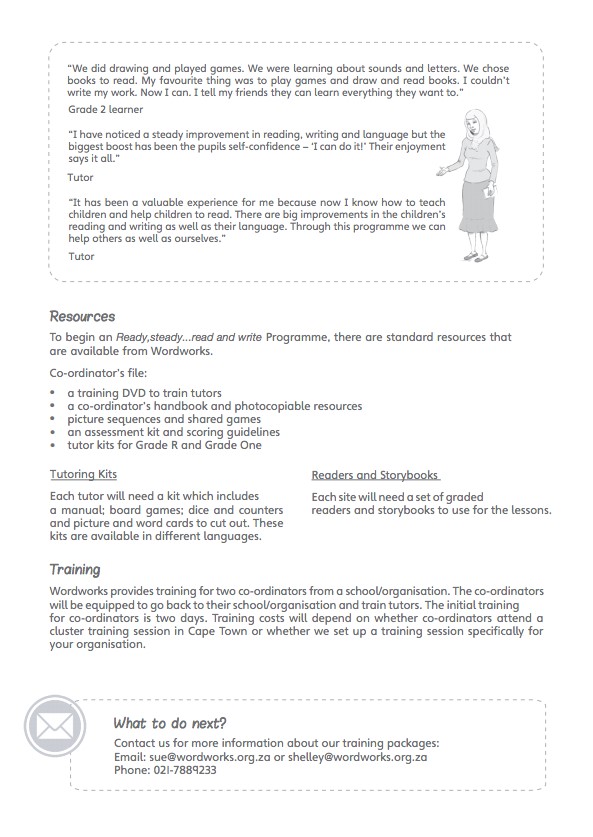 If you are interested in applying to train on this programme, please email info@wordworks.org.za.
Photo Gallery – click to enlarge an image