Publications – Programme reflection and evaluation
At Wordworks we are committed to reflecting on our work, improving our practice and sharing our learning. On this page we share our own reflective reports as well as those commissioned from independent evaluators.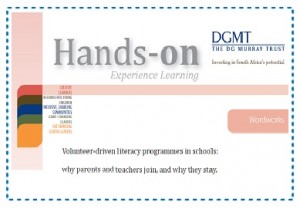 Volunteer-driven literacy programmes in schools: why parents and teachers join, and why they stay.
In order to ensure that more children learn to read and write successfully, there is a need for both early literacy interventions that directly support young children and for programmes that equip parents and caregivers to become more involved in their children's learning. Wordworks' experience sheds light on factors that draw volunteers into programmes and help sustain their involvement over time.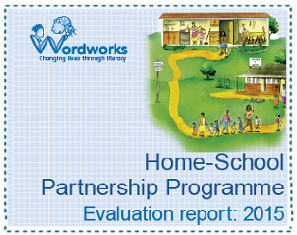 Home-School Partnership Programme Evaluation Report 2015
This evaluation aims to distil ways of supporting informal learning at home, drawing from the Home-School Partnership Programme. In order to do this, HSPP collected and reflected on extensive feedback from key partners and beneficiaries, teacher-facilitators, classroom teachers and parents, collected during 2015.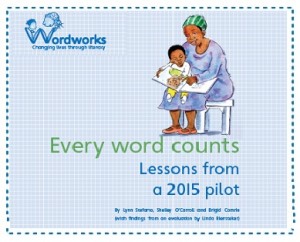 Lessons from a 2015 pilot of the Every word counts Programme
Sets out the process of researching and developing the Every word counts programme and shares the findings of an evaluation of the training and resource package piloted in a non-ECD organisation that runs a home visiting programme.
Wordworks community interventions for early literacy learning
Gives an overview of our programmes in 2011 and discusses learnings and challenges.
Lessons on creating scale
Looks at what we have learned as we have tried to share the methodology of the Home-School Partnership Programme more widely.
Developing literacy through home visiting programmes
Looks at the impact of the partnership between Wordworks and the Foundation for Community Work, and the importance of a strong language and literacy component in home visiting programmes.