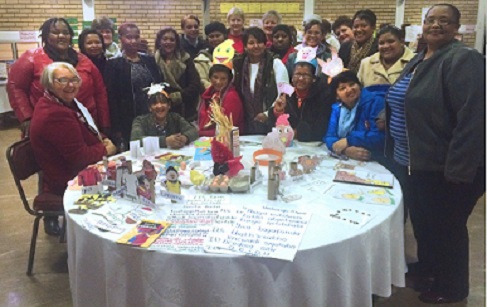 Wordworks trainers, partners and Advisors from the Western Cape Education Department worked with 200 Lead Teachers in July marking the start of the provincial Emergent Literacy training for Grade R!  The 18-month training process which is being rolled out by the WCED, in partnership with Wordworks, aims to help Grade R learners become confident listeners, speakers and emergent readers and writers so that they are better prepared to learn to read and write in Grade One.
Wordworks facilitators said "It has been inspiring to work with the Advisors and Lead Teachers who are deeply committed to young children and emergent literacy.  We have learned so much from their engagement with our materials, their questions and from their rich experience.  Thank you to our donors, (USAID, the ELMA Foundation and JP Morgan), and the WCED for enabling us all this opportunity to work together."
Advisors had this to say about the training materials and the Wordworks' STELLAR programme…
"This is a wonderful, structured programme that will really benefit and support Grade R practitioners and can also be an asset for Grade 1 teachers!"
"I am very excited to see the impact this makes."
Over the next 6 months, the team will continue to work with the Lead Teachers as they integrate high quality resources from Wordworks and the DBE in their own teaching of emergent literacy.  They will meet each month in clusters to reflect together on achievements and challenges and, in this way, will continue to build their own expertise.
In 2016, the Lead Teachers will take up the challenge of sharing their knowledge and experience with 3000 Grade R teachers across the province.
Official WCED foreword to the Training Manual sets out exciting goals for the provincial Emergent Literacy training programme 
Wordworks Celebrates Grade R Teachers on World Teacher's day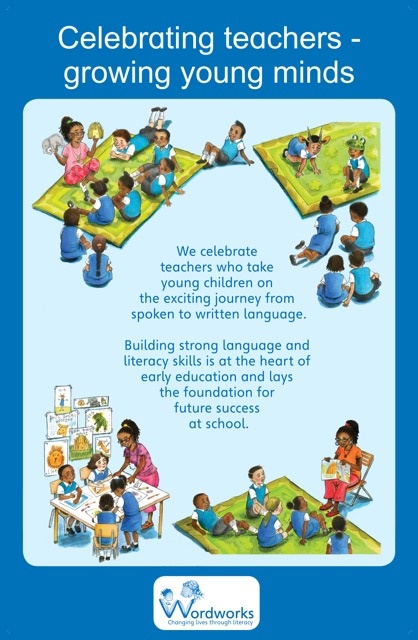 On World Teachers' s Day in October, Wordworks paid tribute to the 220 Grade R teachers across the Western Cape who have  gone beyond  their already heavy workload to train as Emergent Literacy lead teachers. In their own time they have attended rigorous training courses, taken on innovative materials and methodologies, and produced wonderful work with their children.   They are leading the way – ensuring literate and imaginative children who will build our society into the future.  For more about the WCED – Wordworks Emergent Literacy project, click  here .
For the rest of the week we continued our tribute to these teachers by posting pictures on our facebook page highlighting the following key areas of emergent literacy. 
Oral language: Teachers lay critical foundations for all future learning by creating daily opportunities for children to listen and speak each day. This is an opportunity to have fun with the children, developing their listening and speaking skills and building their vocabulary through stories, songs and rhymes.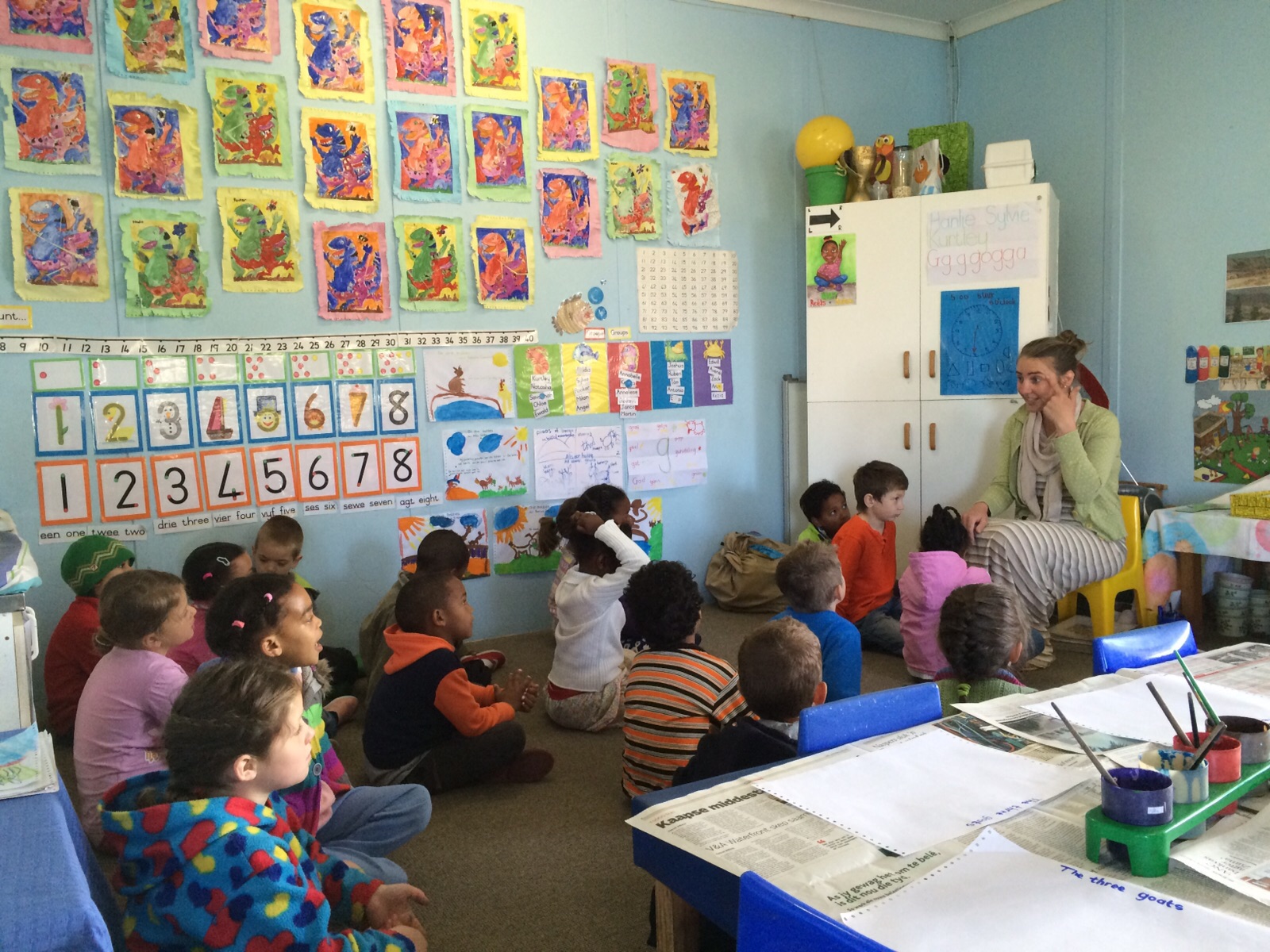 Reading: Grade R teachers have the privilege of building emergent readers!  As  little Grade Rs "read' from their picture books,  they are building an understanding that pictures and written words have meaning.   They are developing a love of books that will last a lifetime.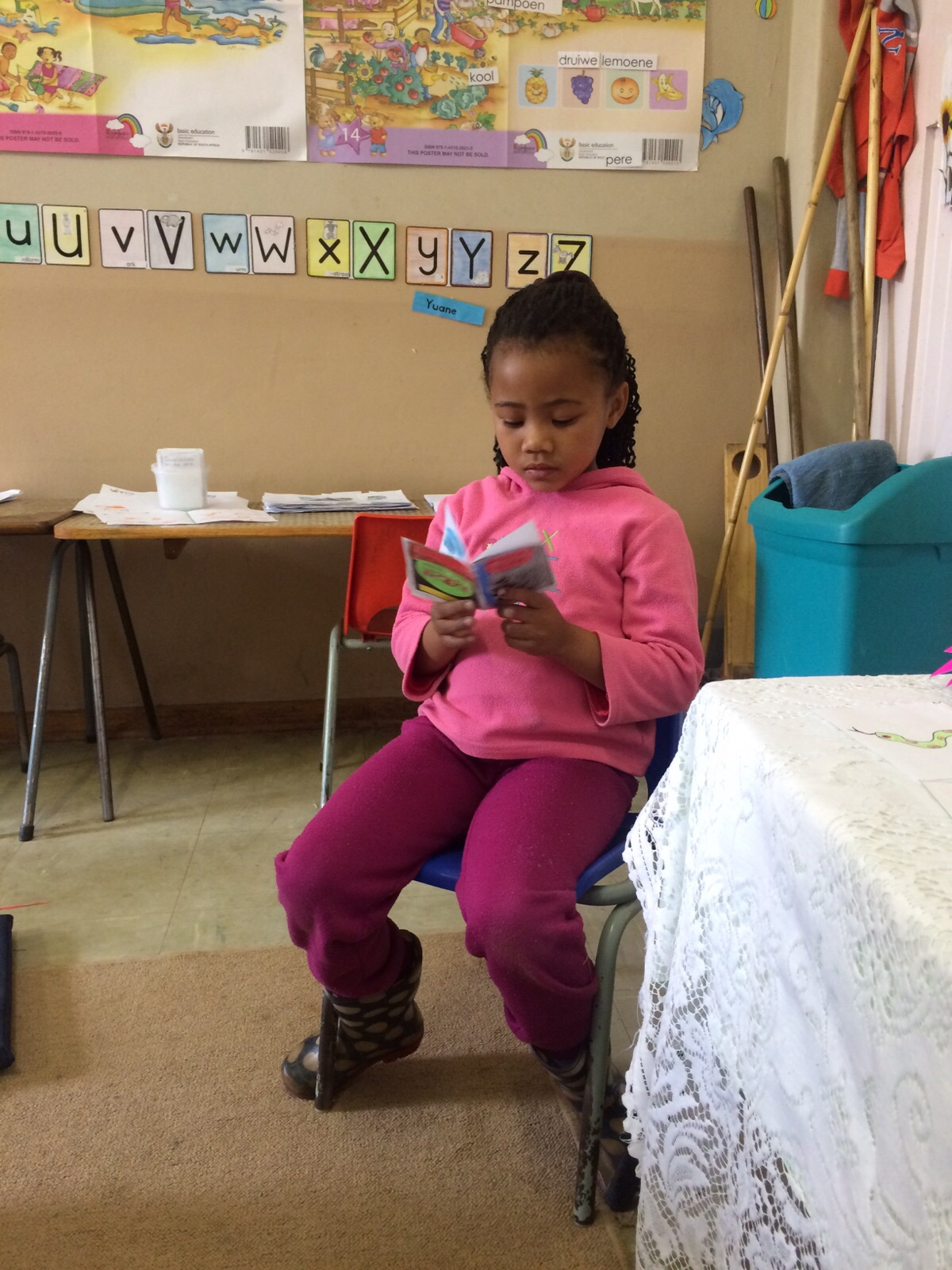 Emergent writing: Grade R teachers lead children on the journey from spoken to written language.  Writing starts when a child expresses herself through drawing, painting, scribbles and symbols.  With increasing understanding of sounds and letters, and encouragement to have-a-go, the child can experience the pride of seeing her words on paper.