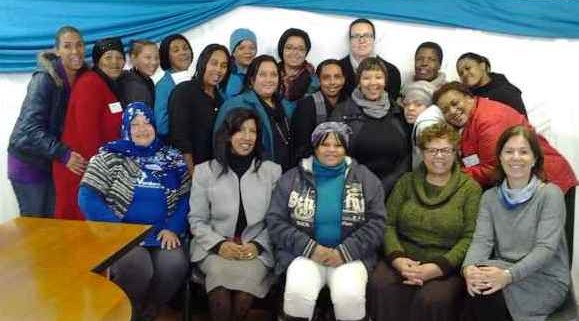 18 women from 8 schools and 2 organisations attended a 2-day Early Literacy Co-ordinators training course at Hazeldene Primary School in Portlands, Mitchell's Plain in July.
All the co-ordinators felt that the 2 days were very full of new and valuable information and they were excited to start up their programmes. They are all concerned about the low levels of literacy in their communities and are passionate about doing their bit towards making a difference!
The women from AZ Berman Primary, Cascade Primary and Liwa Primary had all attended the Wordworks Home-School Partnership (HSP) Progamme at their schools and have generously offered their help to set up the Early Literacy Programme at their schools.
The women from West End Primary, Spineview Primary and Eastville Primary are already trained volunteers with the Early Literacy programme at their schools and have offered their time to co-ordinate the programme.
All the above schools will be working with Grade One children, except for the programme at Liwa Primary which will focus on Grade 2 children and work to support English as their First Additional Language.
Sentinel Primary will be working together with the Grade R classes at the Hangberg Educational Trust and their focus will be on Grade R children initially, with the idea of starting up the Grade One programme at a later stage.
The women from Mother's Unite will be working with groups of children in the afternoons in Lavender Hill to support and improve their reading and writing skills.
On the first day of the training the participants were trained on how to deliver the Early Literacy Programme to Grade One children. On the second day the setting up and managing of the ELP was covered, and part of the second day was spent training co-ordinators on how to use the ELP assessment tool.
We look forward to building these partnerships in the coming months.